There are several campgrounds to choose from around Lake Grapevine.  On the south side of the lake, you have both Meadowmere Park and the Vineyard's Campgrounds to choose from.  On the north side of the lake, you can camp at Twin Coves Park in the City of Flower Mound.
The Vineyards Campgrounds and Cabins are highly recognized and award winning campgrounds. It is easy to see why this campground is so highly regarded given the close proximity to the lake, the well maintained grounds, the roomy RV sites, and the ample and clean restrooms.
The Vineyard's Campgrounds offers cabin camping, RV sites, as well as tent camping. This full service facility also has its own boat ramp, fishing peir, and nature trail.
Meadowmere Park Camping offers a wide variety of tent camping options. The park area and campgrounds are wide open. There are some locations right on the lake and some a good distance from the lake. Most sites come with a covered picnic area and a fire pit. This great park offers great views of Lake Grapevine and all kinds of camping opportunities.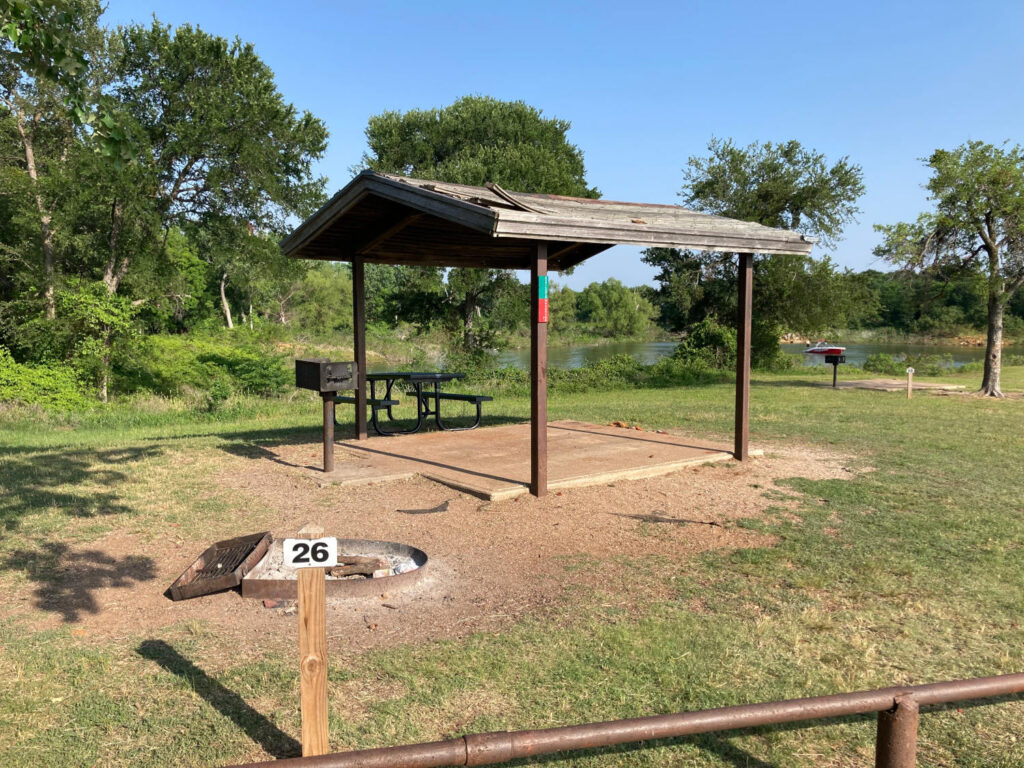 Located in the city of Flower Mound, Murrell Park offers a wonderful campground in a US Army Corps of Engineers park. This well run facility sits up on a ridge on the northern shore overlooking Lake Grapevine. 2-day minimum stay is required on weekends and 3-days required on holidays. This campground and park is located very close to Twin Coves Marina which has a restaurant and store. There are roughly 22 non-elelectric tent sites available at this popular camping location so get your reservations in early.
Twin Coves Campground is the best campground on Lake Grapevine. Located on the north side of the lake in the Town of Flower Mound, this campground has great tent camping, RV camping, and cabin rentals.
You will find may amenities here including pavilions, hiking trails, kayak rentals, boat ramp, restrooms, and so much more.
5001 Wichita Trail
Flower Mound, TX 75022
972.874.6399