Oak Grove Park, Lake Grapevine
Welcome to Oak Grove Park
2520 Oak Grove Loop South, Grapevine, Texas
Hours: Open 7 am to 9 pm daily
Fees: No entry fee required
Oak Grove Park sits on 40-acres of land along the southern shores of Lake Grapevine. This is one of the largest parks on the lake holding a marina, restaurant, three boat ramps, running trails, and plenty of picnic and play areas. There is no fee to enter Oak Grove Park.
Oak Grove Park is one of the most popular parks on the lake. There is something for everyone here. Scott's Landing Marina can provide all your boat storage and service needs. There are also numerous baseball fields and soccer fields in Oak Grove Park (these fields must be reserved through the City of Grapevine).
There is a sand volleyball court near Trawick Pavilion. And there are plenty of covered picnic tables throughout the park that are great for picnics.
The park is filled with paved trails for bicycling, running, and walking. There is a small exercise area off of the trails as well.
Another great feature of Oak Grove Park is the small fishing pond in the center of the park. Many people enjoy dropping a line in the fishing pond and trying to catch a fish.
This is a day use only park. There are no campgrounds.
Amenities inside the park include:
Restrooms
Boat Ramps
Big Daddy's Cafe and Ship Store
Scott's Landing Marina
Boat Storage
Covered Picnic Tables
Baseball / Softball Fields
Soccer Fields
Running & Biking Trails
Children Playground
Trawick Pavilion
Sand Volleyball Court
Basketball goal
Baseball batting cages
This beautiful park is well maintained by the City of Grapevine. It is typically in heavy use for all sorts of outdoor activities both on and off the lake. Parking areas are plentiful, but the covered picnic tables do fill up early on weekends. That is okay because there is plenty of space to spread out and claim another spot for yourself.
Trawick Pavilion
Trawick Pavilion can be reserved for events through the City of Grapevine Parks and Recreation Department. This area has a huge covered picnic area that can seat up to 260 people. There is also a sand volleyball court, a basketball goal, and a small backstop for baseball or softball. It is also surrounded by open park space with plenty of room to run.
Rent today by calling 817.410.3455.
Seating capacity is 260 people
Please check with the City of Grapevine Parks and Recreation for all official pricing.
Located at:
2520 Oak Grove Loop South
Grapevine, Texas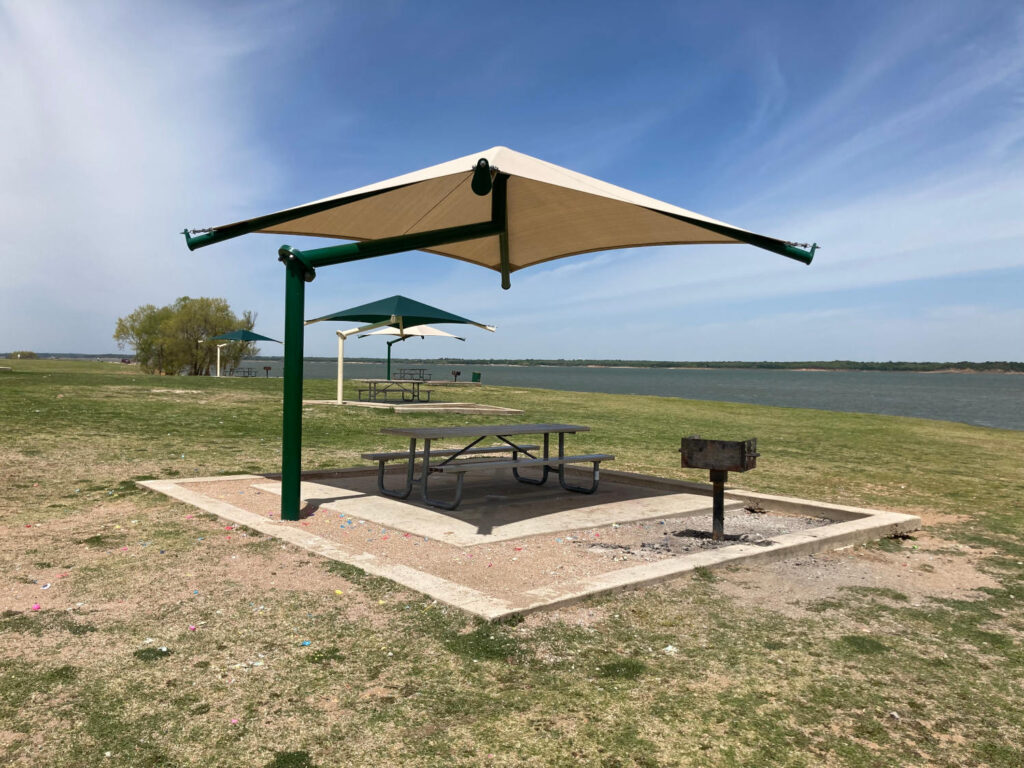 If you want to check out another great lake, please take a look at Canyon Lake Texas.