Twin Coves Marina is located on the northwest end of Lake Grapevine in the Town of Flower Mound.  The marina is surrounded by the beautiful Murrell Park which is operated by the Army Corps of Engineers.
If you are looking for a great place to store your boat on the north side of the lake, you cannot go wrong with Twin Coves Marina.
Twin Coves Marina offers over 450 spaces of both wet and dry boat storage. The dry storage is open storage (not enclosed). The marina also offers full service fuel dock and pump-out operated by Buoys on the Lake. The Buoys on the Lake store offers ice, beer, snacks, and plenty of other lake goodies for your boating needs.
Twin Coves Marina is home to the Rockin S Bar and Grill.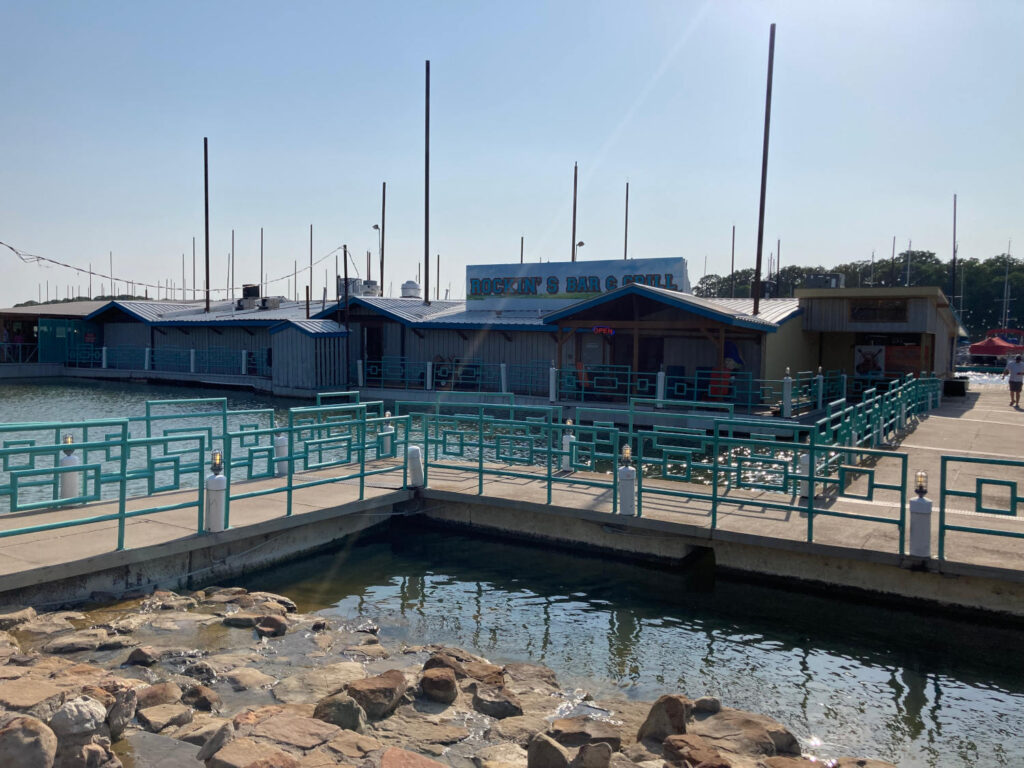 There is plenty of parking within this marina. And it is very close to North Shore Trail which is also within Murrell Park.
Twin Coves Marina is located at:
4500 Murrell Park – Rt. 9
Flower Mound, TX 75028
Lake Grapevine – Murrell Park