Rockledge Park, Lake Grapevine
3600 Pilot Point, Grapevine Texas
Welcome to the best park on Lake Grapevine!
Park hours: 8 am to sunset daily. (The park does stay open on Fridays through the fireworks show during the summer.)
Fees: Entrance fee required
Rockledge Park is a spectacular park offering up the best views of Lake Grapevine that you can find. The park sits atop the rocky ridges and bluffs that sit on the east side of Lake Grapevine near the dam. There are numerous picnic areas for day use including many that sit literally on the edge of the bluffs offering wonderful views of the lake.
This is our favorite park for a picnic and a day out on Lake Grapevine. There is a non-designated swimming area down below the cliffs. (Please remember to be safe and wear a life vest.)
The back of Rockledge Park also connects to one of the nicest biking and hiking trails in North Texas, North Shore Trail. North Shore Trail runs from Rockledge Park for 9.5 miles up to Twin Coves Park on the northern end of Lake Grapevine. This is a very popular trail.
Restrooms are available within the park. The picnic tables are covered providing shade from the sun. There is not a boat ramp in Rockledge Park however.
The amenities in Rockledge Park include:
50+ picnic tables (1/2 have shaded structures, most have grills)
Restrooms
Party Pavilion
Entrance to North Shore Trail (hiking and biking)
Beach / Swimming area
Kayak rentals
General store
Snacks and refreshments
Scenic views
This is one of the best parks on the lake and is very well maintained.
Jackson Pavilion
One of the best pavilions on the lake is located within Rockledge Park. Jackson Pavilion offers great views of Lake Grapevine and can be rented through the City of Grapevine Parks and Recreation Department. Available for rent, this pavilion accommodates up to 260 people and has a horseshoe pit and a basketball goal. Barbeque grills and restrooms are also available on site.
For Pavilion Rental please call Grapevine Parks and Recreation: 817-454-1058.
We cannot recommend this park enough for a great day around the lake. It is also perfect for watching the summer fireworks shows that occur over Lake Grapevine.
Check out our short slideshow video for some of the great views in and around Rockledge Park –
Rockledge Park is located on the north end of the dam at:
3600 Pilot Point
Grapevine, TX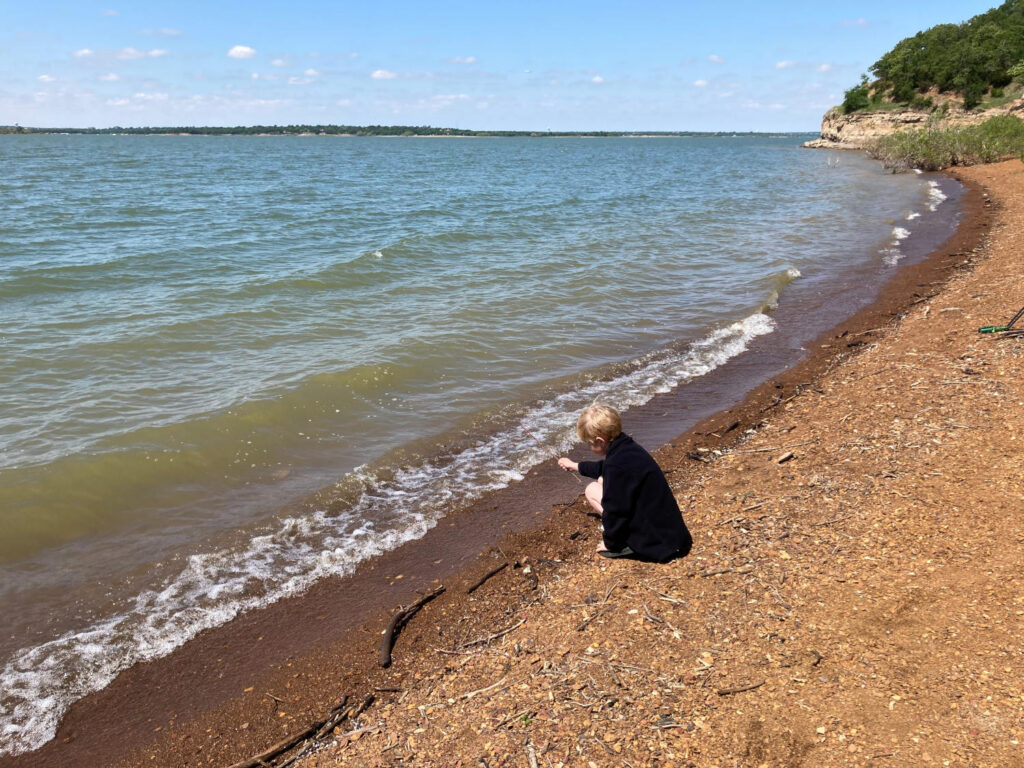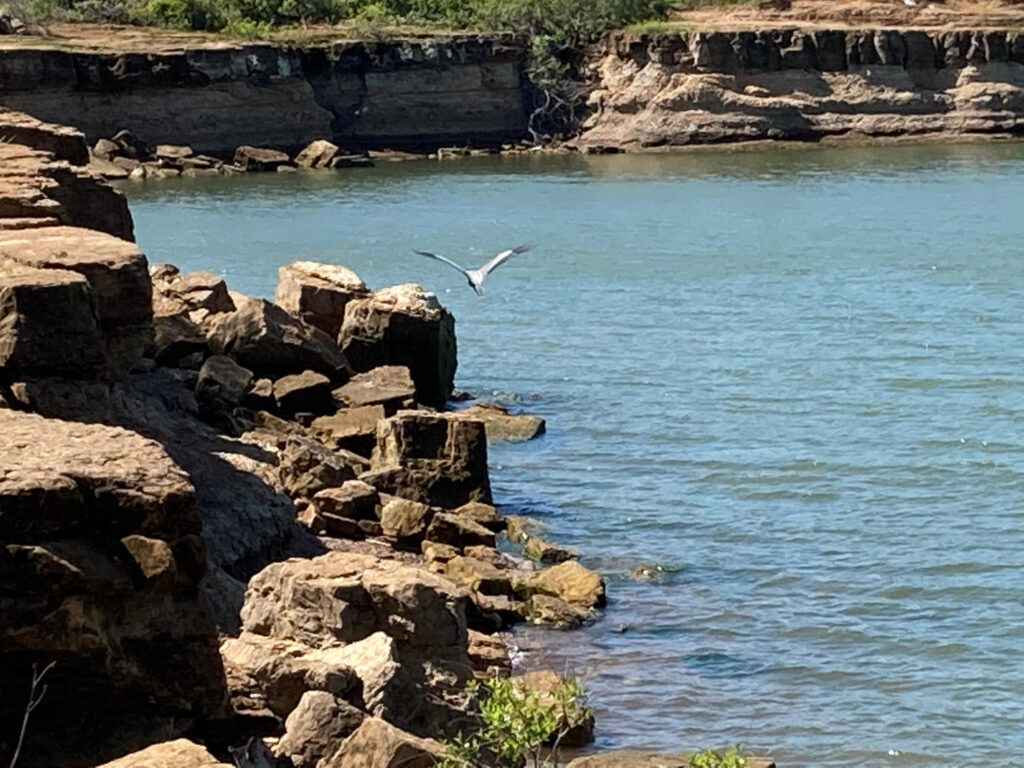 Kayak Rentals
You can rent kayaks in Rockledge Park from Lonestar Adventure Rentals. Call for availability 214-724-8311.