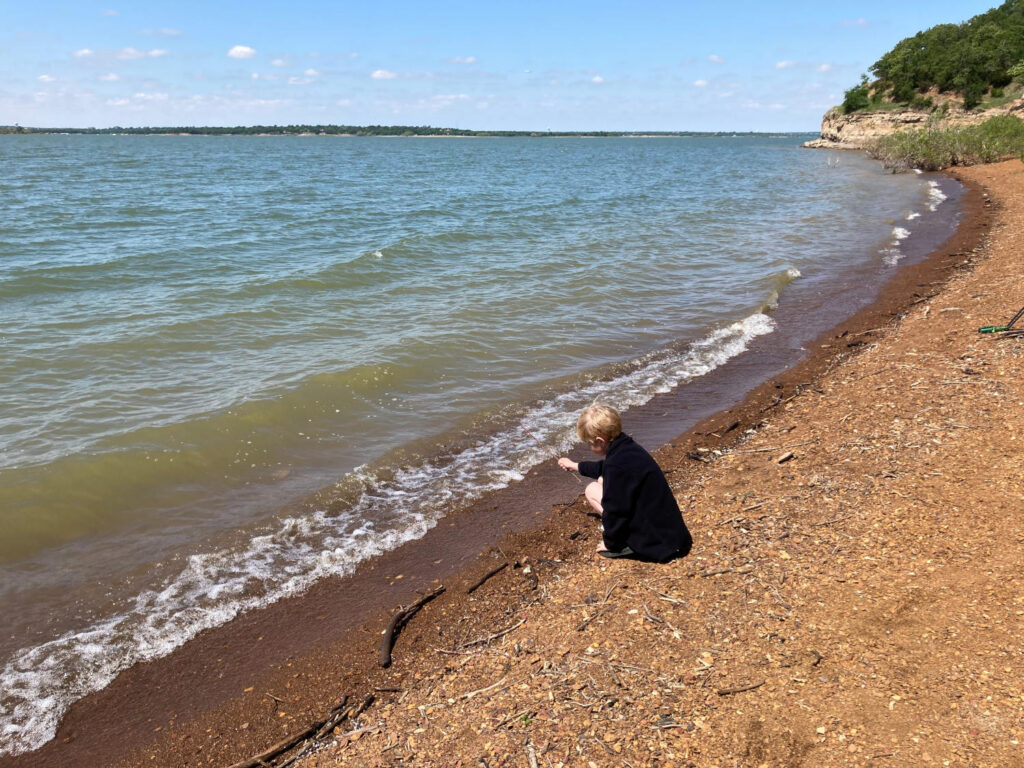 Lake Grapevine is surrounded by beautiful parks. Below is a list of many of the parks that you can go to for free or for a small fee.
Located on the east end of Lake Grapevine on the north end of the dam and is home to a starting point of North Shore Trail. This park offers beautiful views from bluffs overlooking the lake. There is also a nice pavilion located inside the park. The cost to enter the park is $10 per vehicle. Holidays may be more.
50+ picnic tables (1/2 have shaded structures, most have grills)
Restrooms
Party Pavilion
Entrance to North Shore Trail (hiking and biking)
Beach / Swimming area
Kayak rentals
General store
Snacks and refreshments
Scenic views
Located at 3600 Pilot Point
Grapevine, TX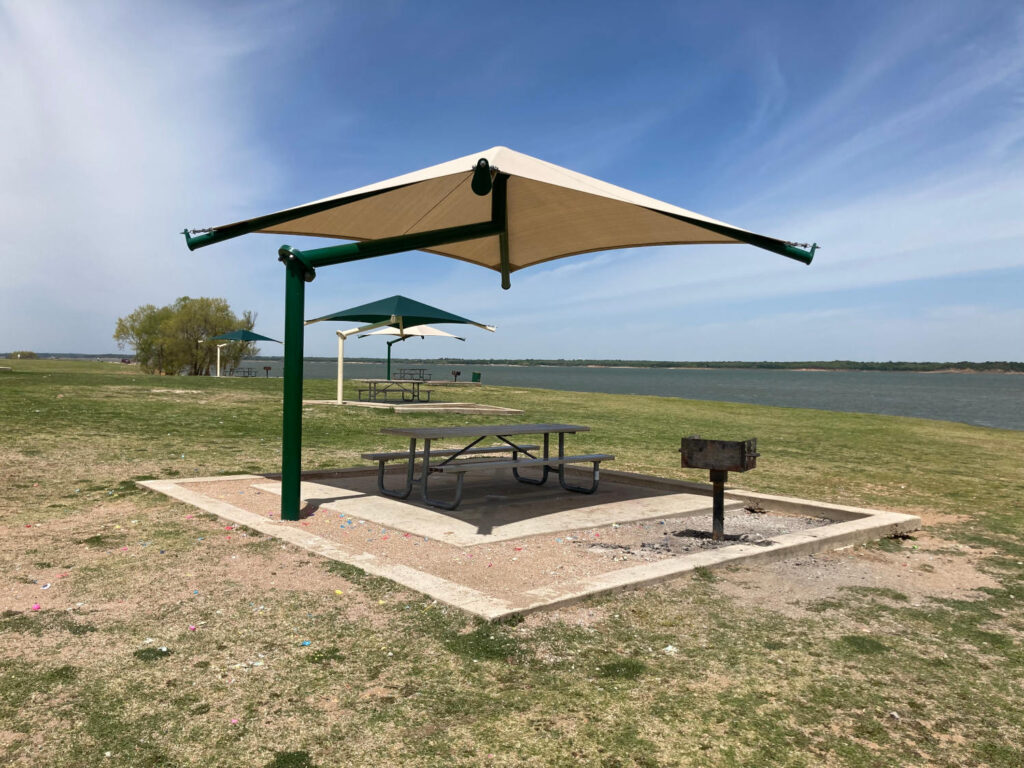 This 40-acre park and ball field complex is the largest park on the lake. There are several boat ramps and Scott's Landing Marina located within the park. The marina is home to Big Daddy's Ship Store where you will find some of the best Hamburger's in Grapevine.
Restrooms
Boat Ramps
Big Daddys Restaurant and Ship Store
Scott's Landing Marina
Boat Storage
Covered Picnic Tables
Baseball / Softball Fields
Soccer Fields
Running & Biking Trails
Children Playground
Trawick Pavilion
Sand Volleyball Court
Basketball goal
Baseball batting cages
Located at 2520 Oak Grove Loop South
Grapevine, TX
Meadowmere Park has a great day area including a playground, beach area, and covered picnic tables. Cost to enter the park is $5. Camping is also available within Meadowmere Park.
Children's Playground
Beach / Swimming area
Campgrounds
Boat Ramp
Covered Picnic Tables
Restrooms
3 docks
Kayak Rentals
Large open areas for kite flying or Frisbee
Nature Trails in a natural, heavily wooded acres
Migratory Bird Viewing is excellent because of the natural shoreline environment
Pavillion available for rent
Designated as the City's Special Event Park used for races and other large events on the lake
Located at 3000 Meadowmere Lane
Grapevine, TX.
This heavily treed park is located on the southeast portion of Lake Grapevine. It is home to the lake's best boat ramp and has a great day use park area full of covered picnic tables. This is a popular location and there is no charge for use of the park.
Restrooms
Boat ramp
Parking
Trails
Covered picnic tables
Fishing areas
Located at 1899 Katie's Woods Loop
Grapevine, Texas
This small park is hidden and out of the way of most parks. There are a few picnic tables for day use. This heavily treed area is great for people that do not want the activity and crowds that attend other parks on the lake. There is no cost to use this park.
Located at 2500 Catfish Lane
Grapevine, Texas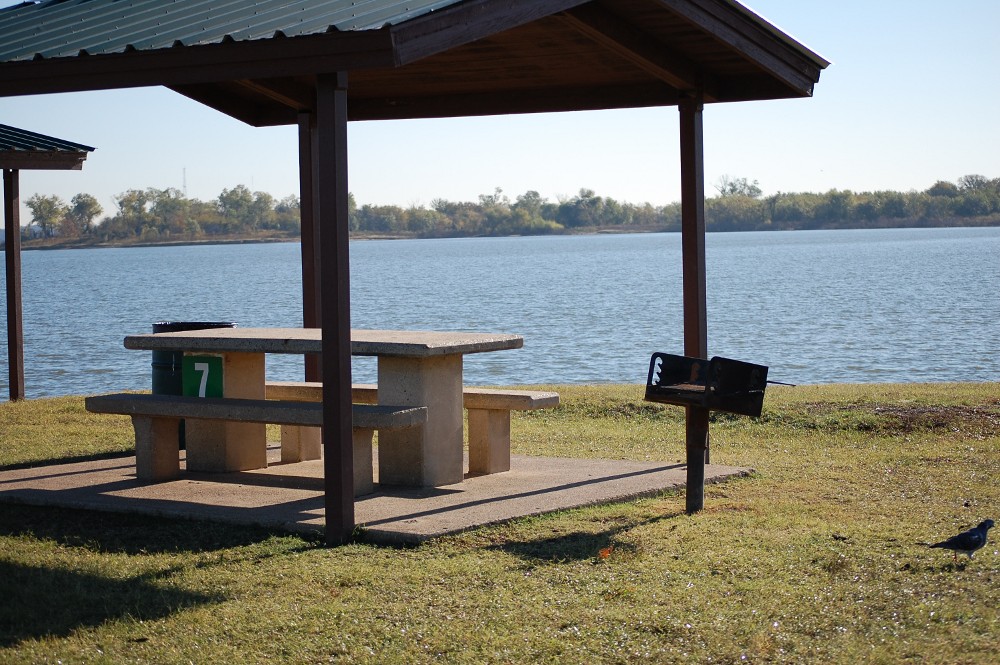 Located on the south side of Lake Grapevine is Lake View Park. It is a nice sized park that is not as heavily trafficked as some of the large parks. There are restrooms, day use picnic tables, playgrounds, and a beach area. This is a beautiful park with great views of the main lake. There is a $5 per car fee to use the park and possibly more on holidays.
Restrooms
Two boat ramps
Covered picnic areas
Large "beach" area
Kids playground
Two story group pavilion
2.5 miles of hike and bike trails
Located at 2150 Lakeview Drive
Grapevine, Texas
Trophy Club Park
Located on the very western tip of Lake Grapevine is Trophy Club Park in the city of Trophy Club. There are some well spread out picnic tables for day use and restroom facilities. There are some off-road dirt bike trails here as well. The fee to enter the park is $3 per vehicle.
Located at 2885 Trophy Park Drive
Trophy Club, Texas
This nice sized park is on the northern shores of Lake Grapevine in the city of Flower Mound. There are great views of the lake available from the bluffs inside the park. Campgrounds, Twin Coves Marina, and Little's Pete's Restaurant are all located inside the park. There are also good opportunities to fish from the banks here.
Located at 4500 Murrell Park – Rt. 9
Flower Mound, TX
Twin Coves Park is the best park on the lake. This hidden gem is located in the Town of Flower Mound on the north side of the lake.
5001 Wichita Trail
Flower Mound, TX 75022
972.874.6399