Park Hours: 6 am to 10 pm
Fees: No entry fee for day-use
Murrell Park is located on the north side of Lake Grapevine and is operated by the Army Corps of Engineers. This park sits on the bluffs of the north shore overlooking the main lake. This is a very well maintained park and one of our favorite parks on the lake.
Murrell Park is one of the best day-use areas and campgrounds on the lake.
Cost:
Day use is Free at Murrell Park.
Camp sites area available with required fee and reservation.
Amenities of the park include:
Day use picnic areas
Campgrounds with covered picnic tables
Twin Coves Marina
Restrooms
Boat ramp
Fishing areas and trails
Hiking and biking trails
Rockin S Bar and Grill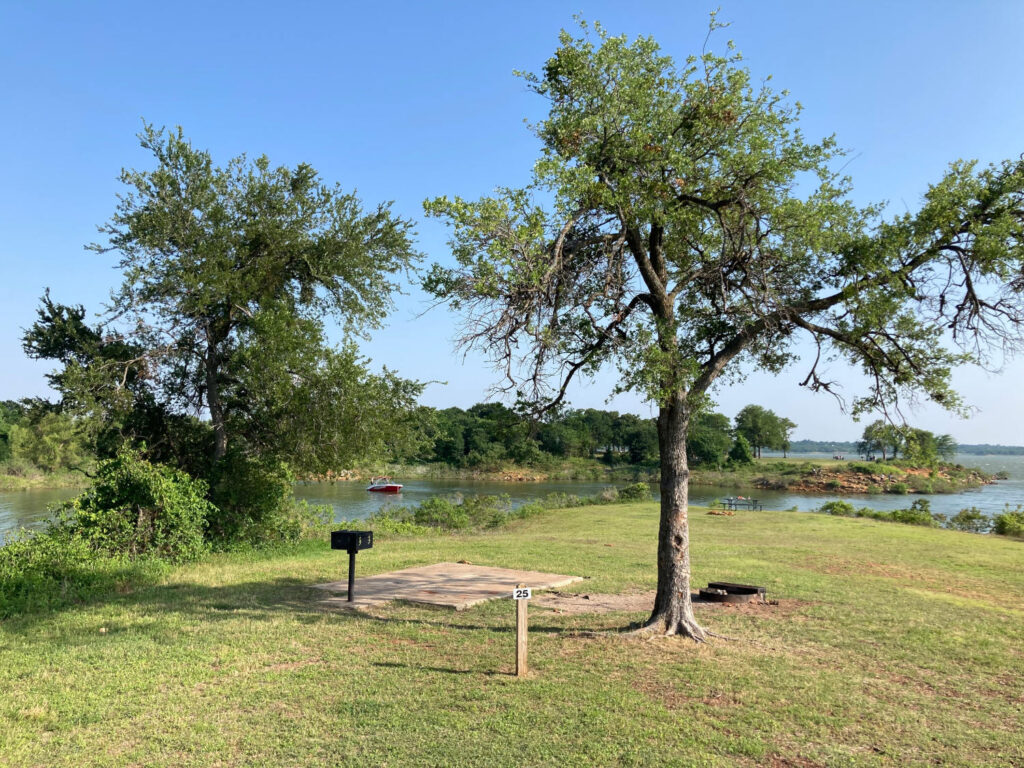 This is a huge park that would be great for filling and day or weekend.  The day use picnic areas are currently free.  The picnic tables have fire pits located right next to them which are great for cooking out.
If you are into hiking or biking, this park is located on the northern end of North Shore Trail which offers some of the best trails in North Texas. North Shore Trail runs for 9.5 miles from the south end in Rockledge Park all the way up to Murrell Park and Twin Coves Park.
Twin Coves Marina is also located within the park and is a great marina if you'd like to store or service your boat in Flower Mound.
There is a very nice two lane boat ramp in Murrell Park. There is not a boat dock at this ramp.
Some of the best bank fishing you can find on Lake Grapevine is within this park. There are several designated fishing trails that lead to banks, cliffs, and other fishing areas where you can catch fish. We absolutely love fishing in this park or the nearby Twin Coves Park.
Click here to read specifically about Murrell Park Camping.
Address:
Murrell Park
880 Simmons Rd
Flower Mound, TX 75022
(817) 865-2600